Foster Parent Program
You can help us expand our space by becoming temporary fur-parents! Small kittens and puppies, as well as injured and/or unhealthy animals, are best cared for in a home where they will receive plenty of support and care.
By spending time in a home, these foster pets will be well-prepared to move in with their forever family. Ideally, with foster parents acting as adoption ambassadors to their foster animals, the animals are sent to forever homes as soon as they become adoptable, and spend very little time in the shelter.
Fostering is a labor of love. It requires patience and responsibility, but the rewards are plentiful.
All foster parents are carefully screened. If you are interested in opening your heart and home to animals in need, submit an application to foster to our Animal Programs Manager. Want to learn more? Click here to go to the Foster Program Handbook.
Stay Connected with BMHS Throughout Your Foster Experience
Help us streamline communication with fosters by using the Maddie's Pet Assistant app. It's free for you and it's free for us! Visit Maddie's Pet Assistant or ask our Animal Programs Manager about the app to learn more.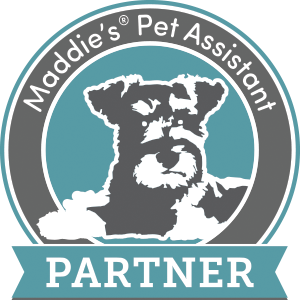 Animals Currently In Need of Foster Care
To learn about animals currently in need of foster care, please email us at: foster@bluemountainhumane.org